Kerala is a beautiful state also known as Gods Own Country. There are many major cities in Kerala and Calicut also known as Kozhikode, is one of them.  Calicut is one of the most accepted and well-liked areas for real estate significance all over Kerala. A number of investment fanatics are being attracted and eager in buying real estate properties in Calicut. There are numerous new construction projects have come up and are in development including flats, apartments, houses and villas in Calicut.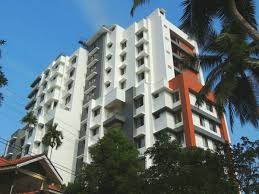 Apartments are undoubtedly the smarter and convenient options to choose, if you are looking for buying a Home in Calicut. There are many comforts and advantages of living in an apartment than to live in a villa or flat. Have a look at the advantages of buying an Apartments in Kozhikode to make more concrete decision while buying property.
Budget: 

in Calicut, you can easily get a nice compact apartment within your budget whereas villas or personal houses can cost you a fortune. In fact, apartment with bigger sizes are also afar the buying capability of many buyers. The apartment can cater to the needs of buyers with different budgets.

Amenities: in apartments, you can get all the facilities including swimming pool, children play area, courts for outdoor games, gym, parks etc. In villas and personal houses, if you want these modern facilities you have to spend a lot of money.
Safety: Apartments are positioned inside a complex surrounded by walls. The entry and exit doors have security guards and CCTV cameras to ensure the proper safety of all the residents ever whereas, in personal villas and houses, you can never get such tight security.
Renovation – renovating a villa or personal house is a much more expensive deal than renovating an apartment as renovating and painting the closer parts of apartments are much inexpensive than renovating or painting the entire villa or personal house.
Savings– An apartment requires way less maintenance than a private villa or houses. The big villas or houses require more electricity and more expenses than compact and cozy apartments.
Easy selling– if at any point in time, you wish to change your home to a bigger place or better place, you can sell your apartment or put it on rent way more easily than a villa or personal house.
Society: a group of families live in apartments and thus gives you a chance to be a part of that society and build a friendly community that can together organize annual events. Apartments give a chance to the people of all age groups to make friends and spend a good time within the premises of the apartment.
Better lifestyle:  you can raise your lifestyle as all the Luxury apartments in Calicut

are being built in the primary inner-city locations. Usually, upper-middle-class and high-class people opt for apartments, and thus, you will get the opportunity to have neighbors' who have a better standard of living.

Maintenance – there is a proper management in apartments who takes care of cleanliness and maintenance and keeps the apartments beautiful.
 Convenience:  the Apartments are designed in a way to house a number of families that is why they are built in a location that is connected to the major amenities nearby like malls, theatres, local markets, schools, etc.