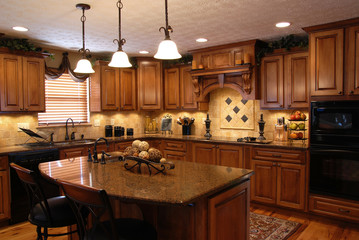 A real dilemma in the world of designing and home décor, how can you maintain a balance between the two themes of design; timeless and trendy. Although the former remains the same over time more or less, the latter changes with trends every season! Keeping up with the trends can be difficult in the long run and combining it with timeless artifacts is what will give you the best of both worlds.
Keep in mind that the house you create is something that should look pleasant aesthetically and be effective functionally in the long term. Although you may go ahead with redecoration works years ahead, the items you have in your possessions can be reused in many ways if you choose wisely.
Here are some ideas to make sure you choose the right theme of trendy or traditional for specific objects you purchase for the home.
1. Use the timeless ticket for the expensive items of the home
Chances are, the sofa set you invest in today will not be replaced for a good few years at the least. If you pick a trendy but brightly colored sofa set, chances are you may get bored of it in a few years. However, if you choose a simple yet timeless sofa set of light colors, you can add some colorful cushions and change them every time you need a new look! Same goes for flooring, select timeless as they are bound to remain the same for a long time.
2. Use trendy for accents
For specific décor items such as lampshades, sculptures, wall art, and floor rugs, you can opt for a trendy theme as they will not only lift the spirits of your house but will also save the house from being too traditional. They are also easily replaceable, making trendy an ideal theme to pick!
3. Be minimalistic and opt for clean lines
Clean lines tend to stay more in style than ornate details when it comes to fixtures and furnishing. Be it the kitchen top or cabinets, straight lines will let you keep things minimal and trendy for a long time. Add some paint when you want to spice things up later ahead. Straight lines also fit into other styles easily as well which will come handy when you want to change things years ahead.
4. Use texture to add interest
When it comes to wallpapers, pick a timeless yet trendy one with minimal designs on it. Loud printed wallpaper can get stale faster than a classy timeless one. Pick simpler patters as well if you want to have your wallpaper last longer.
5. Use trendy focal points such as lighting
You can splurge a little when it comes to specific objects using which you can draw a little attention. You can use a stunning lampshade or modern chandelier over your kitchen table and dining to add class and style to space. These are easily replaceable as well if you'd like to remodel and hence is perfect for the planning!
In addition to these tips, you can choose pieces that will always remain a favorite such as a classic vintage hand-painted tiles, or a famous chair which are personal favorites to keep your home unique and timeless! We hope you find your unique and perfect balance between timeless and trendy for your home!