Are you looking for a warm cozy nest to dwell?
Owning a Luxury Apartment or Flat in Calicut is on your bucket list? Are you searching for home builders in Calicut who can help you to realize you're this dream? Crescent builders are the best builders in Calicut. They will leave no stone unturned to help you get the best home in Calicut.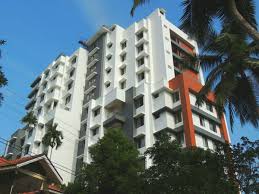 What makes the Crescent Builders the best builders in town?
Crescent builders are not just engaged in building homes but they are engaged in building dream homes for their clients. A home is not only your space where you spend some of the most cherished moments of your life but then it is your cozy corner where you build memories for a lifetime. This is the place where you embark on all beautiful or not so beautiful journeys of life that teaches you so much about life. Therefore the home should be your replica, the split mirror image of your personality.
Premium Apartments in Calicut by Crescent builders is the best for the following reasons:
Top-quality materials used
The company is aware of the fact that flat in Calicut is a fixed investment. Any person buys a flat and expects that his future generations will also reside in the same. Thus if the homes are not built with the best quality materials it is for sure that it will not last for long and will pose several problems like pests, mold building, bad draining, chipping off walls, broken floors, leaking ceilings, and so much more. All these problems will eradicate the happiness that owning a home gives and more than being an asset it will reduce to be a dead asset or bad liability. Crescent builders are a trusted name in this field and thus for any such petty reason, they cannot ruin it thus only with the best quality raw materials that have been approved by the concerned authorities and government they build the homes.
Ethical dealings
This is a quality that we all look for in today's world. Crescent builders have been in business for long and are synonymous with ethical practices. They don't compromise on the quality at the charges of homes built by them is not skyrocketing; rather they are honest with their pricing policy and do not compromise on their commitment and provide the homes well in time. Apartments for sale in Calicut is an advertisement that they often publish and the advertisement attracts many for the reason that they are ethical and trustworthy.
Distinguished location and designs
As said the locations selected by them are distinguished and well connected with all the basic amenities, and the airport, station or bus stops. The location is good therefore it is easy to commute from there to any other place in the city. The designs of homes built by them are functional and beautiful that you will fall for it.
True to the fact that home is where happiness and family are and thus true to this Crescent builders build homes in Calicut.