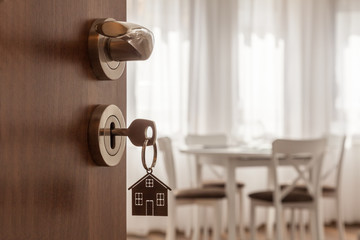 "Home is where the heart is" this is, therefore, a place where you and your loved ones will stay and create some fond memories. Therefore buy a home only after you are sure of everything about it right from the location, to builder, cost, facilities available, type of construction, the material used, neighbour and few other details. Only after being satisfied with all the details one should go ahead with the decision of buying a home. 
Here is a crisp guide to features or factors that one needs to consider before buying an apartment in Kozhikode:
Location- location is perhaps the most important aspect while selecting the house. The location should be close to the airport, railway station, and bus stop. Hospitals, schools, colleges, educational institutions, groceries, medical stores, and other necessities should be close enough to commute. Also, the locality should have parks and be away from industrial and other hazardous places to ensure good quality of lifestyle. Crescent builders consider these entire factors before building a house for the occupants.

The raw material used- the raw materials like cement, bricks, steel rods, glass, tiles, marbles, gravel, paint, and so on used there. The raw materials used should be approved by the government and be quality checked before putting it to use. If the quality of the raw materials used is bad it imposes the risk of life for people staying there as the building may fall. Crescent builders assure that the best quality of raw material and assure that quality of building and its longevity is high. This will also assure that there is a minimum expenditure on repairs.

Fair pricing- making homes with the best quality of raw materials, labour, and ideal location increases the price of the homes. However, Crescent builders assure that they price the houses fairly to not put an additional and unreasonable burden on the residents. Fairly pricing the houses with utmost honesty should be done, and only then the people residing there will be happy.

Timely possession- the house should be constructed well in time so that people can reside in their dream homes. If the construction takes a very long time it could be an irritating, depressing and expensive affair for people. Crescent builders consider this aspect and build homes in the committed time for the occupants.

People residing in the apartment- it is important to check who your neighbour is. Crescent builders consider this one aspect very thoroughly. If the neighbours and neighbourhood people are not friendly it could prove to be very bad and unsafe. Thus the Crescent builders make a background check before selling the homes to people to maintain harmony in the lives of people residing there.
 Builders consider all these factors and thus if the homes are bought from them, the residents can sleep with peace for the quality of the house is excellent and there are possible vibes in the house.