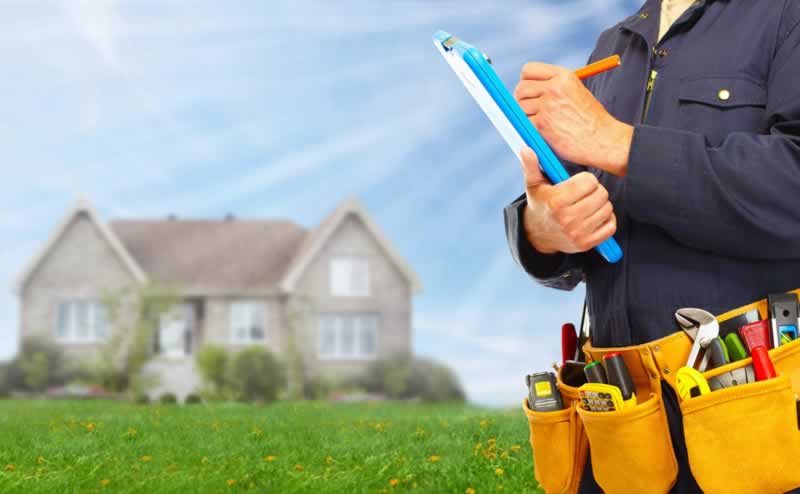 Nothing can beat the overwhelming feeling of owning your dream home. You'll be walking on tiptoes when you first step foot into it. You'll be extra careful while moving around the house but over time you tend to overlook the importance of maintaining your home or Apartments to keep it looking new as ever. Maintenance is not a hard task if you take care of a few important things. Here are a few tips:
A maintenance schedule.
The right way to do something is to keep a track of everything. It's important to make a checklist of everything that needs to be done both indoor and outdoor. Don't think of maintenance as a seasonal task. Schedule it weekly or monthly and never skip it. This will make the whole maintenance process a whole lot easier and will leave your home looking brand new for a very long time.
Be prepared for the weather changes.
Summer doesn't call for any special maintenance. But winter and monsoon on the other hand need a bit extra care. Check the exteriors of your house and tend to the necessary before the monsoon season or a harsh winter that's on its way.
Choose high-quality products and equipment.
When doing maintenance work, upgrading or renovating, never settle for cheap products. This might get the job done but won't survive in the long run. Whereas premium quality products and equipment might cost a bit but will last a long time.
Seek professional help.
You might want to cut back on the charges of maintenance by doing everything yourself. But seeking professional help has its own benefits. They know to do it the right way. Have a contact list ready for all the kind of maintenance help you might need –plumbers, electricians, etc. 
Rules for children.
Does maintaining your New Home sound impossible with kids around? It doesn't exactly have to be that way. If you have children at your home then it's important to lay some ground rules to make sure that the little ones don't mess up your new home. You can't control the spilling and run around but you sure can restrict the paintings to papers.
Home-train your pets.
Owning a pet is quite a responsibility. If you're planning to keep your pets indoors then make sure that they receive proper training so that your house doesn't end up looking like a wreck. If you think that keeping your pet indoors might cause trouble then set up a suitable home for them right outside.