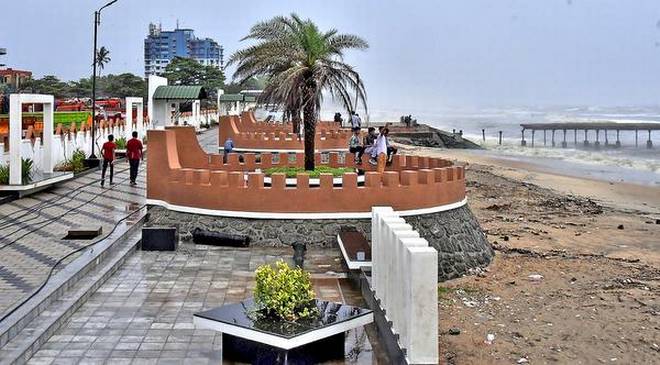 A house becomes a home when it is favoured with great memories and treasured moments. Building a home can be a mind-boggling task. Choosing a location? Even more so. Let us take you on a virtual ride over the food capital of Kerala, the city of Calicut which is filled with possibilities and opportunities for you and your beloved family! Curious to know what makes us believe Calicut is
undoubtedly the best place to build a home in Kerala? Read ahead.
1. The perfect balance!
A place with all the benefits of the urban way of living, while retaining the identity and tradition of its heritage, Calicut forms the perfect balance of the best of both worlds. A great place for your kids to grow up in, you can also savor the freshness of the air as you wake up in this breath-taking city each day.
2. The abundance of recreational areas
Another highlight of Calicut would be its serene and vastly peaceful beaches and parks. With these green hotspots located in close proximity to all locations in the city, all you need to do to unwind and relax would be to take a short drive!
3. Rich culture
When you think of "Koykod", one of the first pictures that may run across your mind would be of the "Mittayitheruv" or Sugar Market at SM Street. This street that bursts with life is a place where you can find the old existing in harmony with the new in the form of traditional Halwa shops to shopping complexes. You can also find several culture-rich points such as Mananchira Square, Valliyangadi and Palayam market across this town where culture thrives.
4. Top medical facilities
When you decide to settle in a place, medical facilities will be one of your top concerns undoubtedly. You can rest your worries as far as Calicut is concerned as it is home to one of the top facilities of the state – the Calicut medical college. There are also highly reputed private facilities such as MIMS, Meitra, Baby Memorial, Kottakkal aryavaidyasala etc where you can rely on in this city for medical help.
5. Transportation efficiency
Calicut is known for it's well planned and established transportation system which includes buses that are dedicated to run within the city limits. With an airport of its own as well, you can avoid all worry in terms of connectivity if you're moving to this booming city!
6. The IT Boom
An IT Boom is being welcomed by this city with the government as well as private cyber/IT parks building up rapidly each day. In terms of employment opportunities and tech growth, you may need to look no further than Calicut in the near future!
7. Educational Opportunities
Calicut is home to one of the oldest IIMs of the country, the IIMK which is ranked 6th in the country in terms of reputation and quality of education. This city is also home to several colleges such as the National Institute of Technology, MCC, Farook College and Devagiri College for several streams of studies ranging from engineering to arts and science. With its standalone university that stays proof to its reputation, you should worry no more with regard to the quality of education, as this city is home for the best!
8. The People
What forms the life of a city? A factor that is to be considered while deciding on a place to build your dream home in, would be its people! Calicut is renowned for its good-natured crowd with its people being eternally helpful and full of joy. Do you really need more reasons to move already!
We hope we have inspired you enough to look no further before you decide to build your dream home in the city of Calicut. We assure you, this will be a decision of a lifetime that you'll keep being
proud of!