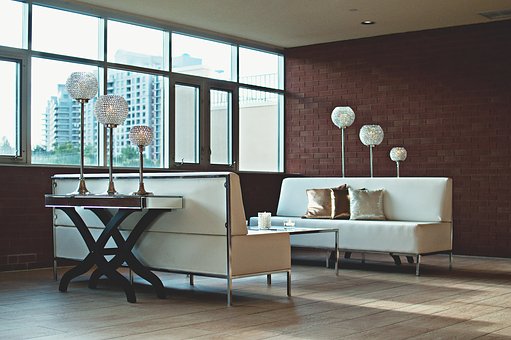 A pressing question on the minds of many, how can you possibly make the right choice between the two prominent options for a quality living – villas and apartments ? While the two living styles are not worlds apart, the features definitely vary and it is important that you take a look at the pros of cons of both before you select one for yourself. At the end of the day, it is all about what suits your lifestyle and living routine. In this read, we have combined a careful comparison and analyses to give you a peek into the best and worst sides of a villa and an apartment. Read ahead to know what's your definition of a home! 
The Facilities factor 
One of the prime reasons you would be dealing with this dilemma between flats and villas would be the array of facilities offered by both such as recreational areas, swimming pools, gymnasium and much more. But the villa option has a tad more luxury to offer in terms of luxurious interior spaces, in-house gardens for your tea parties, a landscape that can be customized and exclusivity in terms of privacy. Although the cost may be higher, the villa option will definitely top the list in terms of facilities, luxury, and privacy.  
Community Living
If you are an extrovert who loves having people around, apartments are definitely the right choice for you. They are the perfect example of urban community living where the possibility of meeting people and making friends is very high. For people who have moved into a new city, has young children, and loves living among people, an apartment could be the right choice. Although the privacy factor could be lower, the safety feeling tends to be on the higher end when it comes to flats. The events held around the community and the routines you may fall into with the people you meet will definitely help keep life interesting. 
The opportunity for customization 
The best part about owning a villa is the extent to which you can personalize and customize to exclusively your needs. The design will be flexible and you can use your ideas and innovations to strategize your perfect home to tend to every need of yours! This luxury cannot be availed in flats due to the rigid design and the maximum you would be able to do would be to design the interiors. So if you are someone with plenty of ideas for your home and its structure, it would be wise to pick the villa option. 
The safety factor
Another integral point that puts apartments above villas would be the safety factor. A community is a strong sense of belonging and safety, as it is filled with people who possibly know each other. This maximum safety cannot be granted in a villa and you would need to invest extensively in security features on your own. The apartment system with its guards, cameras and helpful neighbours will assure your life to be safe, relaxed and enjoyable. 
Being pet owners
If you aspire to have pets or already have a furry family member along, it would be wiser to consider choosing the villa option. Although several apartment complexes are pet-friendly, some may not follow suit as there could be people with allergies or people who are uncomfortable around pets. Living in an apartment will also mean reduced space for your pet to play around and have his own space. This can completely be avoided if you choose a villa as you and your pets can have a completely private space and routine.  
We hope we have catered to the possible list of queries and doubts that may arise when you consider buying an apartment or a villa to convert into your home. While cost can be a determining factor in finalizing this decision, it is important to consider the long term and decide what the perfect option for you would be. Happy Home-hunting!