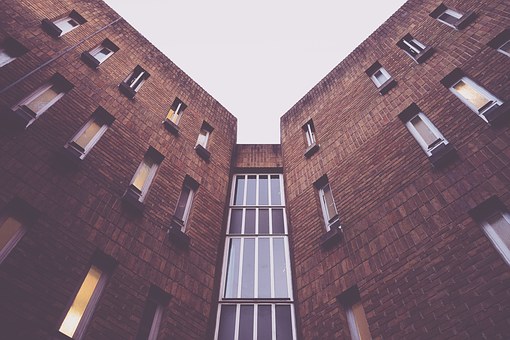 Living in a city in today's world, people are often faced with two choices – To rent or to buy an apartment. After the initial months of struggle, most urban dwellers realize the fact that you could be investing in an apartment of your own instead of spending money each month in the name of rent. But how can you be sure this is the right choice for you or if you are picking the correct apartment to invest in? Read our blog to know 10 things to double-check before you decide on investing in an apartment of your own!
Area
The first and foremost thing to decide on before you find the right apartment for you would be to fix the area. Considering factors such as proximity, rent and other factors, you should spend some time in the area of your choice before you finalize it. 
Understanding the market
To know the true value of the real estate, you should explore all the wide options available in the city before you can understand the graph that connects price and apartments. 
Check the value for money factor
Before you finalize, ensure that you talk to a few independent valuers and experts in the field of real estate. This is all the more important if you are pre-booking the flat. You should be aware of the true value of the completed project in the future before you invest today. 
Check Proximity
 After shortlisting a few options, the prime thing to analyse is the proximity of the apartment to your office, educational institutions, parks, hospitals and other public amenities. 
Activities of the Locality
Before you settle down on a location, make sure you study the surroundings or the context thoroughly. An apartment right next to a school could ensure a lot of busy roads and noisy neighbourhood while being highly useful if you have children. Hence location and context should be considered. 
Security
Another critical point to consider, the security system of the building should be enquired about. Do they have CCTV cameras installed? A guard or two hired for the night? These factors can immensely affect your peace of mind while staying in your home. 
Balcony
In the urban world, balconies often signify a mini escape from the rigidity of your routine. Consider how important a balcony is to you on a personal level and then pick an apartment that goes accordingly. 
Vehicle Parking
If you own a car this will definitely be one of the top priorities in your mind. An apartment that has sufficient spaces for car parking will save you a lot of time and hassle in the future when you are back from a tiring day at work. 
Age of the building
It is important to consider the age of the building as it can gravely affect its strength and durability. Make sure that the price you are offered is on par with the age factor of the building.
Connectivity by road
 Another prime factor to keep in mind is connectivity by road. Are there roads? If so how wide are they? And so on. This concern should also consider pedestrian paths as well if it is important to you. 
We hope these tips have helped you gain a little more insight into the world of apartment hunting and home-making. Hunting for a home in a hurry is highly unwise and you should invest sufficient time and effort into the search in addition to having the investment amount ready. We hope you find your dream home soon!